Painted leaves is a new art form to me, although there are many artist that have been doing this kind of work for years. I am always trying new art forms and enjoy doing all kinds of art. All leaf paintings are mounted and framed. Shipping is by priority mail only and shipping insurance is included in the shipping cost. These prices are for the United States Only. For shipping prices outside of the U.S please contact me via email I will find out and email you back as soon as possible. Thank you..
Painted Oak Leaf
Barn Scene
Item # L-0001
1st of my leaf series
Measures 8"x10" frame
SOLD ON EBAY!!!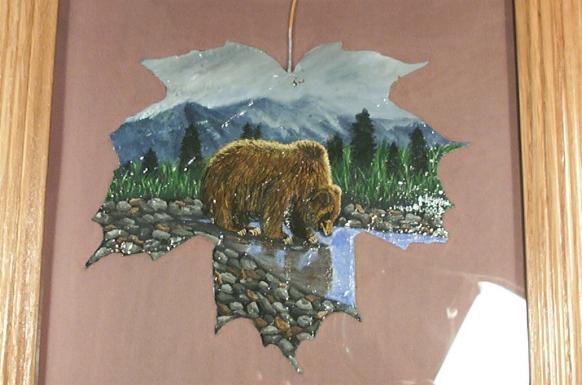 Grizzly Bear Leaf
#L-0003
SOLD ON EBAY
$40.00 + S/H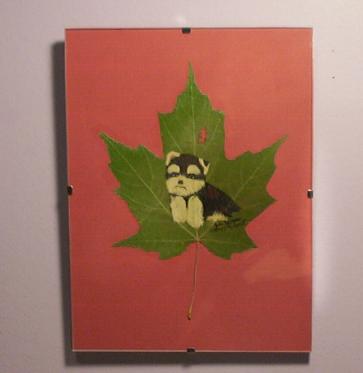 Yorkie Pup 2
# L-0005
$25.00 + S/H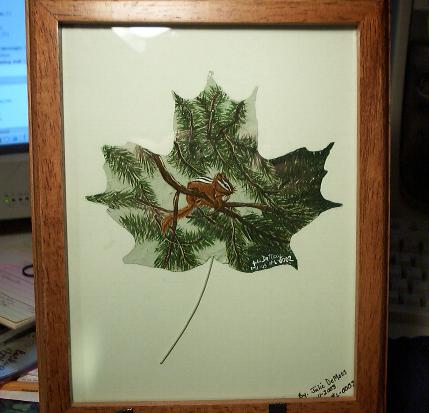 Painted Maple Leaf
Chipmunk In The Pine.
$35.00 + S/H
Item # L-0002
Measures 8"x10" frame
SOLD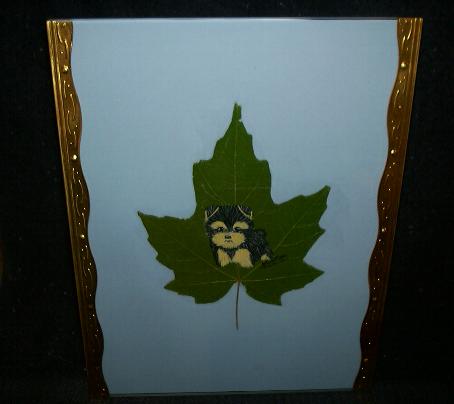 Yorkie Pup 1
#L-0004
$25.00 +S/H