Here are a few special order Garden Rocks
You can have the rock match your hobbies,
or personality. You can tell Jake likes Star Wars, and Rick likes to golf just by looking at their rocks.
Prices vary depending on the subject and size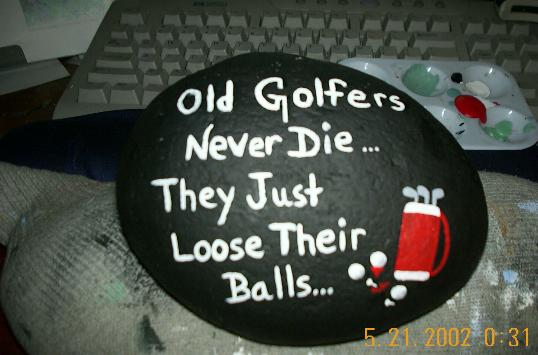 Golf Rock Sold!
Item #50010
Price: $12.00 + Shippings
several different sayings can be added.